Welcome to the Hayshed
The Hayshed is centrally located in picturesque Pialligo. It is a family owned boutique agistment centre surrounded by cafes, restaurants and nurseries and only minutes away from Canberra city.
We aim to provide a unique agistment experience for both the horse and the rider. The overall well being of your horse is of the greatest importance to us. There is an on-site manager available 24/7 and Obi, the gentle giant dog patrols the centre and provides great security for the agistees.
We welcome all levels of riders from beginners with their first horse through to ambitious competitors.
Services
Full care for your horse provided by professional equestrian staff, if required
Training or exercise for your horse, if required
Riding lessons and clinics with local and international instructors
Dressage instruction specialists for horse and rider at all levels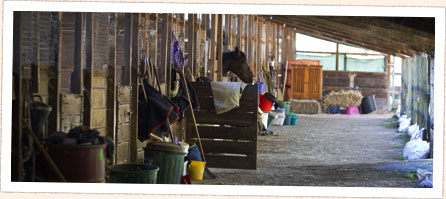 Aged Composed Horse Manure for sale
By the bag (Pick up @ 7 Beltana Road, Pialligo) - $7.00
Truck delivery 10m3 – phone Ivan on 0413 949 900 to arrange delivery - $330